Tilt-up construction benefits from control flow concrete
Control flow concrete is ideal for tilt-up construction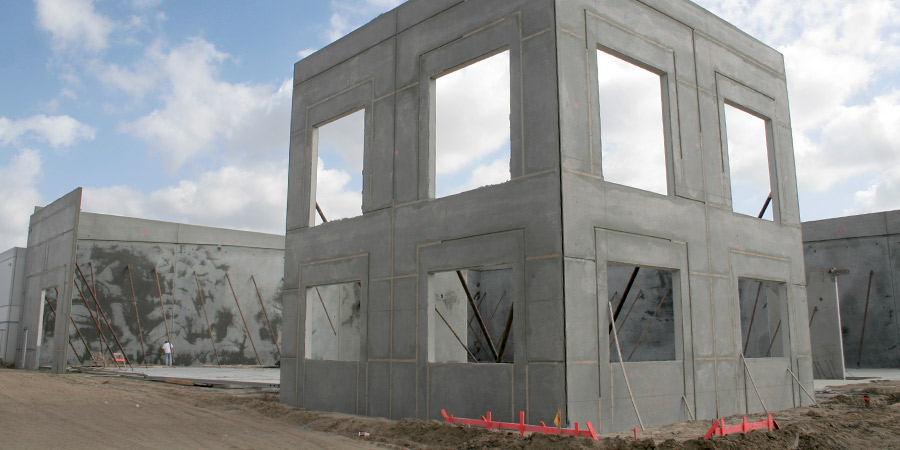 Building exterior walls is usually a time-consuming process, but with tilt-up construction, walls can be created more quickly. That's why tilt-up construction is one of the fastest growing construction methods in the US, with at least 10,000 buildings constructed each year. Many warehouses, including Amazon's, were built using this process.
Economics is driving the move towards tilt-up construction. This building method can speed up construction, lower capital investment — and lower labour costs since it requires fewer skilled workers. Without vertical forming, fewer workers are needed, especially while placing the concrete. This is a big deal, particularly in urban areas where contractors are having a tough time finding skilled labour.
According to the National Association of Home Builders, 75% of builders say they've had to pay higher wages, and 64% have delayed projects due to labour shortages.
Attention to detail is critical
In tilt-up construction, walls are built horizontally by forming and casting concrete panels on top of the slab and then lifting the panels into position around the building slab. In this work environment, it's critical to make the casting surface as flat as possible and minimise any imperfections. In addition, contractors need to minimise concrete shrinkage to reduce cracking. This means they must pay special attention to getting the best concrete mixture. The mix design needs to have optimum durability, finishability, and placeability.
Control flow concrete for tilt-up construction
Control flow concrete is ideal for tilt-up construction because it's so easy to place. This emerging concrete type is a high-flowing, segregation-resistant concrete that can be created using conventional mix designs. Contractors like it because it can be placed much faster than conventional concrete—speeding up projects and lowering labour costs. It requires less manual labour or mechanical energy to place and level. This means that for some tilt-up projects, one labourer can pour a number of panels alone.
There's very little effort involved in moving it. Control flow concrete can also be placed with minimal vibration, resulting in an attractive finish with very little labour. This new type of concrete is also less susceptible to changes in water content, providing consistent compressive strength from batch to batch. This is important for ensuring the durability of the concrete.
For these reasons, it's likely that we're going to see the pairing of control flow concrete and tilt-up construction in many future building projects.
Tags
CONCERA™
Cement production
Concrete
Concrete admixtures
Engineer
Structural Solutions