Ensuring the structural integrity of bridges
Control flow concrete extends life of supporting columns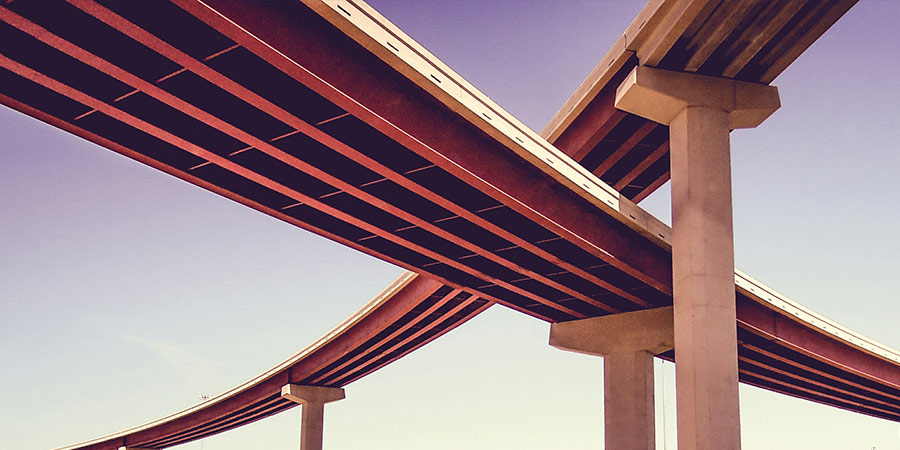 The U.S. Federal Highway Administration rated nearly one out of every three bridges in the U.S. as structurally deficient. What's more, nearly a quarter of the bridges in the country are more than 50 years old, which is the average lifespan of a bridge. Increased traffic will exacerbate the need to reconstruct or completely rebuild these bridges.
So what can you do to improve the process as you build new bridges?
Whether you're constructing an arch bridge, a beam bridge, or a cable-stayed bridge, you'll need to choose the right concrete for the job. In the past, supporting columns in bridges were constructed with conventional concrete, but this has inherent challenges. This sticky concrete is difficult to pump and flow through the heavy steel reinforcement that's required in supporting columns. This means contractors need an inordinate amount of labour for pumping and placing the concrete.
Reducing labour costs
Design engineers may want to consider specifying control flow concrete for the bridge's supporting columns. This new category of concrete falls between conventional concrete and self-consolidating concrete when it comes to workability. It flows easily, so it can be easily pumped or placed by bucket.
Contractors appreciate control flow concrete, because it requires minimal vibration to place, meaning fewer workers are needed on the job site. This also reduces safety issues since there's less time workers have to spend climbing high forms to place the concrete. Having easy-to-place concrete is also helpful for bridge projects where the quality of the concrete finish is important.
Until recently, the only option contractors had besides conventional concrete was self-consolidating concrete. Although self-consolidating concrete has its advantages in terms of flowability, it requires extensive quality control onsite. At a time when contractors are struggling with labour shortages, this makes control flow concrete advantageous.
Increasing durability
Control flow concrete can also extend the service life of supporting columns through water reduction. Reducing the amount of water increases the durability of the concrete. Even better, ready mix producers can achieve this durability without changing the mix design. They simply add a high-range water reducing admixture to the conventional mix.
Control flow concrete is quickly becoming a desirable option, as it gives contractors a solution for dealing with the vexing labour shortage in the industry and helps ensure that the bridges they build stand the test of time.
Tags
CONCERA™
Cement production
Concrete
Concrete admixtures
Engineer
Structural Solutions